Website Designing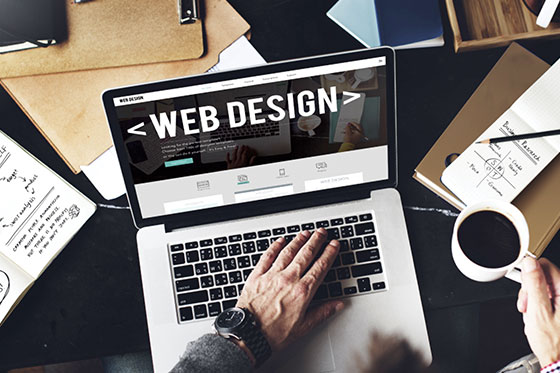 There are too many websites online nowadays. It is very important to Stand out from the crowd with outstanding website. Website designing service at Digi latte  not simply produce a website to be placed on-line but also make  an engaging place owned by your business online. Websites are important not only for big business but also for small business .
It is very important to have a user friendly website to keep the clients loyal to your brand. Whether you are an e commerce business or a service industry. At any cost you would not want to lose on to your clients. Website designing at Digi Latte take care of your website's look and feel, our designers create a enriching user experience.
We at Digi Latte think from the customer's point-of-view for the most effective website design which helps us to make websites that are easier to navigate and lead the client to desired user actions. Thus website designing helps one grow business
What makes your website valuable?
Website gives the 1st impression to your clients about you, so don't just simply get your website designed. Have relevant information about you and your product and services on it.
show more
A customer may come back to your website searching for something which is of some value to them.
So you should be able to provide them the list of services clearly with just the required content on the page and not with unnecessary amount of knowledge. You would possibly be a business with many resources for a particular target market. An enquiry function on your website page could facilitate your target market to search the relevant information they're searching for. Website designing service at Digi Latte is done by professionals who understand client's need.
You may want to connect with prospect clients and collect the information of your clients. This could be used  to call them or send them mailers.
For this, your web content could have a write up or mailer subscription section or an enquiry form. If you're a creative professional, you may need a designer website with a portfolio of pictures displaying your work. Each client has a completely different demand.
Every client may have a different theme on their mind. eg. Some may want an easy style, some may want a complex, whereas some can wish fun websites with many color. Website designing service at  Digi Latte understand the need of every client and deliver the same to their satisfaction.
Websites Types
You can decide what type of website is best suitable for your  business, a static or a dynamic site. Static website works if you need a simple & neat website to get your potential clients. Dynamic website works if  you need multiple functions on your website such as different plug-ins, real-time data, games, animations etc. Our website designing services take care of all these needs.
Dynamic websites are generally loaded with a lot of features. Content Management Systems (CMS) is used when a client wants to access user logins or database. Vertical or horizontal navigation styles can be done for the client who needs a website for a limited duration for promotional purposes.
To sell a product like clothes or luxury brands online you may need an ecommerce websites with payment gateways which are completely secure. At Digi Latte, we understand our clients need of website designing and help in website development as per that. Our experts can direct you with the correct security features to make sure your transactions are safe without compromising on design element.
show less