5 reasons why Restaurants need Social Media Marketing
admin
We have been working this way since we opened the restaurant, why should we change?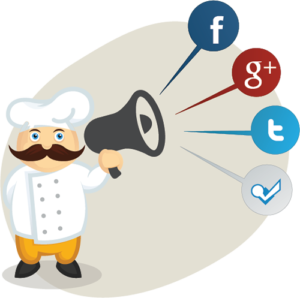 Most of the restaurant owners think that being on social media marketing means simply posting photos of their dishes.
However social media marketing isn't just about posting photos of your dishes on Facebook or any other social media platform & awaiting customers to crowd into your restaurant.
Instead, it's about building a relationship together with your customers over time with a well-designed strategy.
It takes time to develop relationships with clients. Developing real-world relationships takes time and effort, and it's the same with social media.
When budgeting for social media, don't forget paid ads. for example, for little cost on Facebook you'll be able to boost the visibility of your posts and show them directly to your audience.
Benefits of social media marketing
Fertilize your social garden well, and you may benefit shortly. Here are five benefits of social media marketing for restaurants.
1. Popularity
Actively speaking with your audience in on-line communities and groups, and by actively using hashtags on eachTwitter and Facebook, you'll raise brand awareness and your brand can begin to get noticed .
2. Authority
If you work daily on social media by providing helpful content, responding to queries and making a trusting relationship with your prospects, you may become recognized as reliable and authoritative.
3. Client service and sales
Providing info, clarifying doubts and responding to all or any comments (positive
and negative), your perseverance and commitment will be recognized. If you pass the test of on-line client service you may gain trust and increase sales.
4. Traffic
If you have done the social media marketing wisely, built your audience and done the search engine optimization on your restaurant's website properly, you may naturally get traffic to your website.
5. Lead generation
As with the previous point, a good job in planning and communication can direct traffic towards a lead conversion point, like a web form that collects customers' emails.